07 Oct

Shin Splints

Posted at 10:03h

in

Athletics

,

half marathon

,

improved performance

,

Massage

,

Massage for runners

,

Massage Seattle

,

Massage Therapy Seattle

,

running

,

Shin splints

,

sports

,

workout recovery

0 Comments
Shin Splints Are Totally Treatable!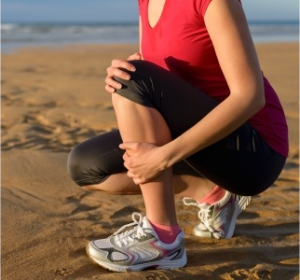 The doctor always tells you rest is the key for shin splints. And this is sound advice, I'm certain, as I have had a few cases myself, that typically  happen when I'm on a rigid work-out/training schedule. Rest could be indicated, but to hear 'take a week off', or more, that is tough to take for those with an active lifestyle.
I'm here to let you know that not only can shin splints be treated with massage, but the rate of recovery is MUCH expedited.
It's not a relaxing massage, mind you; however, when you have completed the work, the relief is definitely there. I've experienced it first-hand.
Skin Rolling
The modality is called skin rolling, and it even sounds hard to take, yes? But it is worth it!
Skin rolling is a form of therapeutic work that lifts several layers of tissue & breaks up adhesions that can form and cause restrictions and pain. This modality combined with deep tissue work, releasing fascia layers and applying friction techniques to the underlying muscle, can yield a much quicker recovery rate for athletes who battle this condition.  Of course, once back into your training (gradually) you should take proper time and care to stretch your feet and calves after they are warmed up. Stretching is one of the best prevention tools for many conditions! Good hydration is also an element for quickening recovery.
What has usually happened to cause these shin splints is the muscle tissue has grown, and it is pressing against the not-as-elastic fascia layers.  It can, in fact, be a pretty dangerous condition, if not given appropriate attention, especially if the posterior compartment (deep muscle between the tibia & fibula) are involved.
Ask your practitioner for assistance. This work can be woven into  a 60 or 90 minute service, which allows the full body massage to be enjoyed as well.  Heated stones can also be added for comfort and relaxation. The Hot Stones may also take some of the pain out of the work, by softening the tissues before the practitioner digs deep. Hot Stones are under-rated, in my opinion, as Therapeutic tools.
For those runners training for the series of Half Marathons & Marathons taking place in October & November, this is essential news!!
I urge you to give it a try- you will be pleased with the results.
Yours in Excellent Health,
Susan L. Chasse, B.A., LMP
Call or Text 206-383-6977 to schedule an appointment.  Or Book Now: http://www.meetme.so/SusanChasse