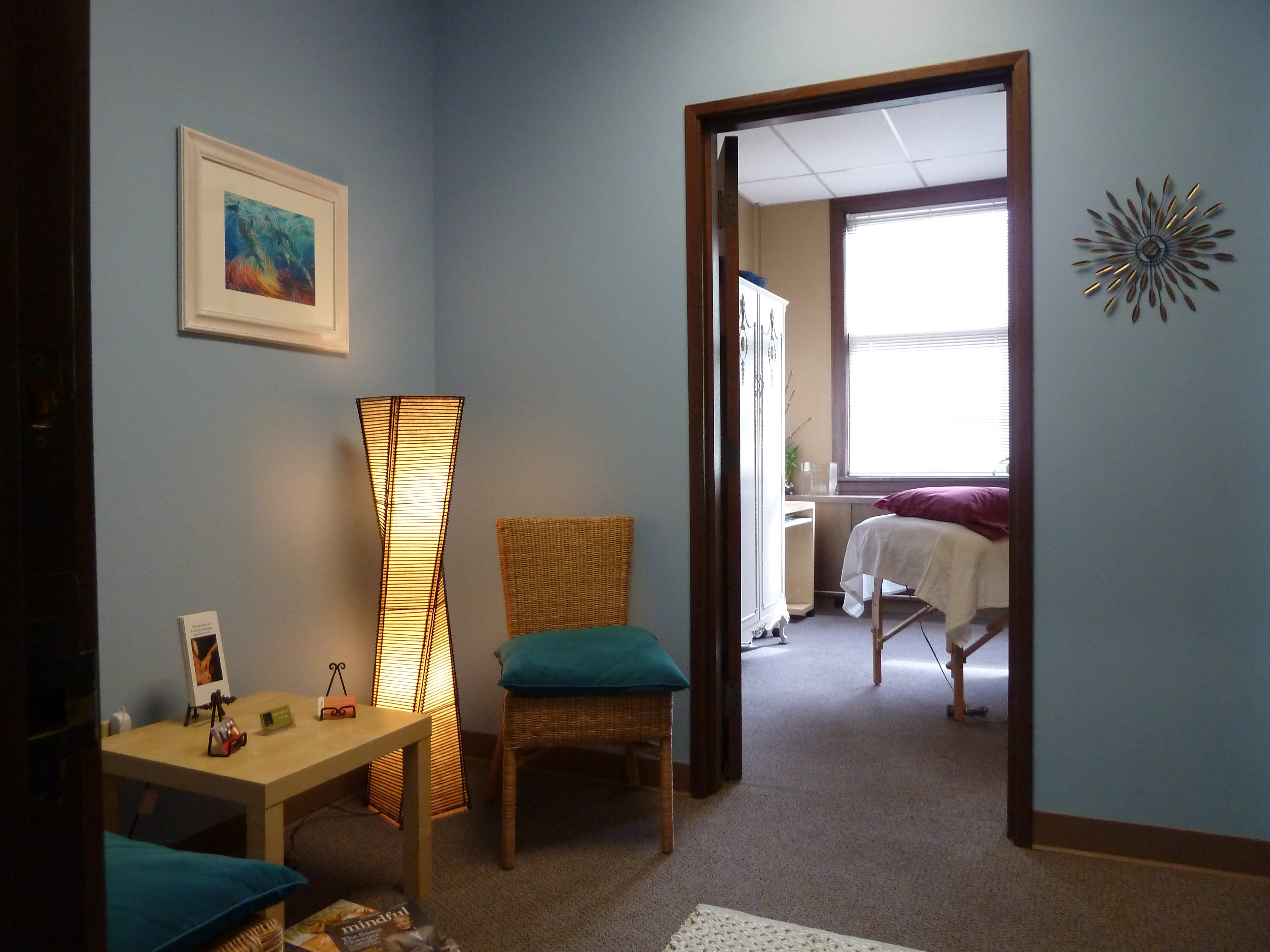 27 Feb

Elegant, Charming, Effective – Make your massage experience count

We are all about your massage experience. Our goal is to be the epitome of customized massage and wellness. Its all about you. Your health. Your time. Your schedule. Your peace of mind.

When you walk into our top floor suite, you are welcomed by soothing nature sounds and smells. Our quaint waiting room has seating for two. Relaxing and quiet. You only need sit there if you arrive early. We keep a clean appointment schedule and typically have the massage room freshly changed & neatly ready for your session when you arrive. Fresh spring water is served before and after your session, at your choosing(typically, both).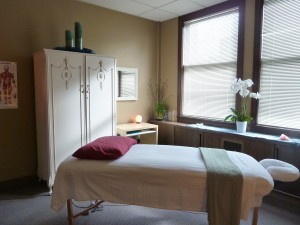 We have wood framed windows to allow fresh air into the room, while you comfortably lay on the deluxe, double padded, heated massage table. It's so comfortable, the relaxation starts there, before we even get started with the session.
Elegant spa music plays softly in the background throughout your personalized session. At your request, we focus on your requests, trouble spots, favorite techniques, areas we notice might need a little extra work. You are always well draped/covered and temperature is monitored.
Much care & thought are always put in to your experience.
Your relaxed face and body are noticeable  when you emerge from the office a happier, more fluid moving person, after your session.
We love helping people feel fabulous!
Work hard, Play hard. Get massage. Repeat.