08 Oct

Massage Specials
You Can Receive Special Massage Promotions and Discounts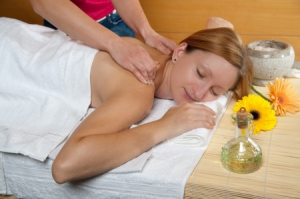 Preferred Client Program:
Sign up to be a member of the preferred client program, receive emails for promotions & discounts & get a complimentary massage after you have purchased 10. Get the 11th massage free of charge. Equal value service.
***You don't need to carry a card in your wallet to join. We'll keep track in our records.
Get Rewards for your Referrals!!
For every referral you send to us, you get $10 off your next visit; You can write your name on the back of one of our business cards and have your friend bring that to their session, or they can mention your name & the referral. It's that simple!! After the session is completed, your account is noted for the discount. These referral bonuses are cumulative! So send us 3 referrals, and you get $30 off your next massage.  
Please complete this form and submit it to us and then start sending us referrals. We'll keep track of the visits your friends have made and reward you next time you come in for your own massage. Thanks.
[gravityform id="2″ name="Rewards for Referrals SignUp" title="false" description="false"]