Thank you for choosing Essence of the Sun -We are currently offering the following Specials for January 2017……..
Try Our Signature Aromatherapy Massage for Only $97.00.  A 1 Hour Swedish Massage with 5 Specially Chosen Essential Oils to make you Feel Amazing.   Book it Here  or Text 206-383-6977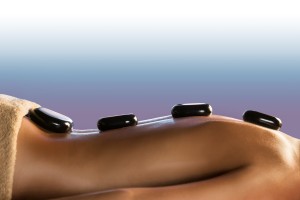 We have Gift Certificates for 60 and 90 Minute Sessions. Any Service from Our menu chosen by the Gift Holder is available. The Hot Stone Massage is a popular selection. We use the heated stones to work the muscles throughout the massage session. It has incredible benefits & adds an even deeper level of relaxation to the session. It also has incredible therapeutic benefits in Sports recovery massage.  Our Clients have grown to request this service as an add on to their regular sessions, quite frequently.
**When scheduling Hot Stone, please note in comments online that Hot Stone is desired for proper preparation & temperature of the Stones.
Bundles are also available for Purchase! This is the Perfect Gift for anyone training athletically, or just stressed by work routine & deadlines.  Bundles of 3 Sessions for 60 or 90 (even 30 minute sessions) are also a great value, offering great Savings.  All Bundles can be shared with your Spouse!! You use a session, then let your Hubby use the next one. Flexible scheduling & a really great Value.
Give Your High school or College Grad, OR Dad,  the Gift of a Relaxing Experience!! Father's Day is June 19th this year…
 As always, Gift Certificates can be purchased here Online:
Gift Certificate Purchase Here
Choose Any service with this Gift Certificate
Facial Massage for Youthful appearance, Ultimate Relaxation, Sinus relief, Headache relief
Full Body Massage–Therapeutic, Swedish, Relaxation, Hot Stone Massage. Workout Recovery. Reflexology & Acupressure can be woven in to Any of these sessions. Each Massage is Customized to You, the Client, The Gift Certificate Holder.
**Your gift certificate will be delivered by email so please set your email to allow receipt of SusanChasseLmp@gmail or Essenceofthesun.com.